"Every wedding is a union of Heaven and Earth."




–Demitra Vassiliadis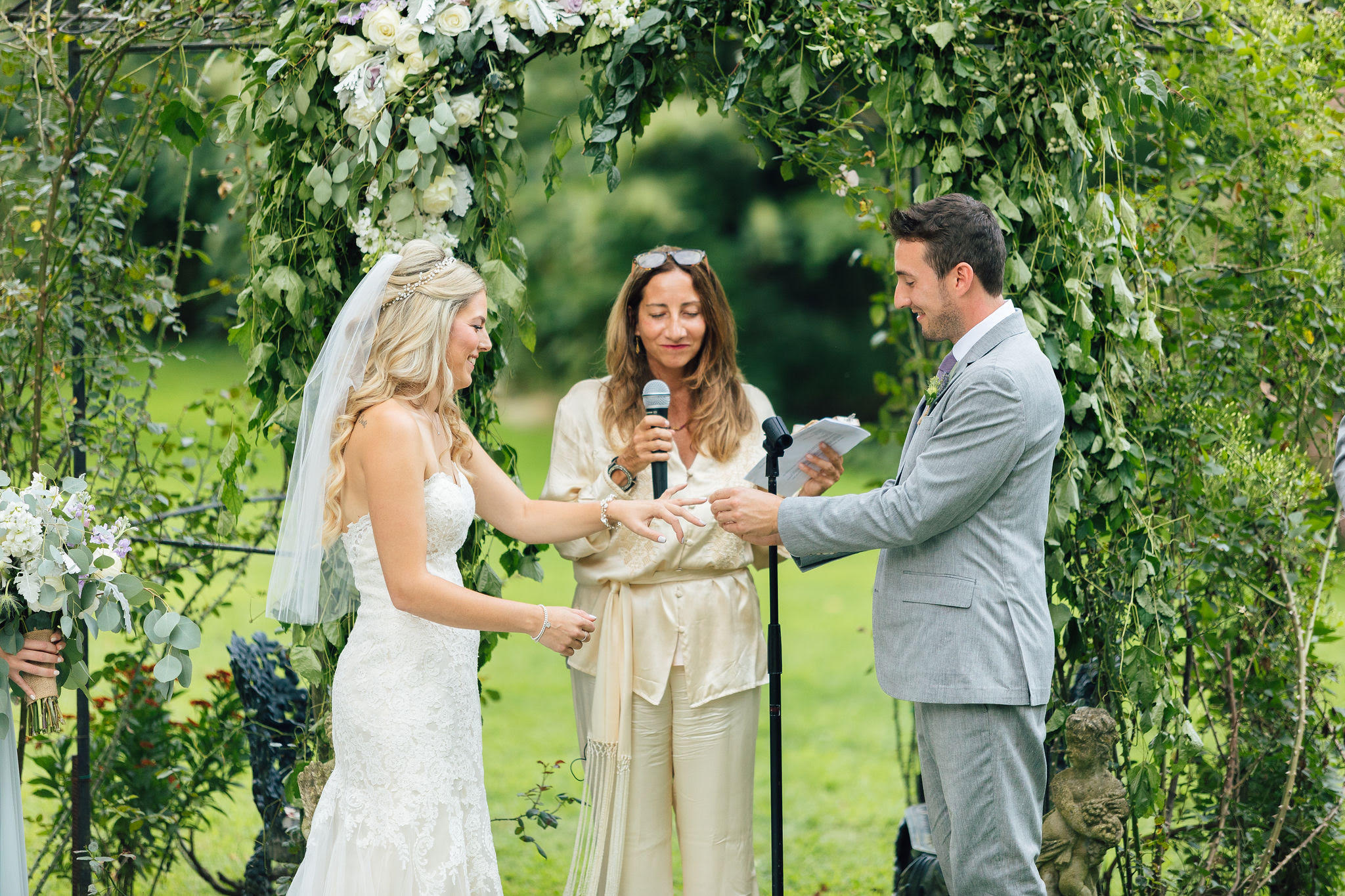 Demitra is an ordained minister in the Universal Life Church, and provides inspirational wedding services that are legal in most states. This service includes meeting with the couple to discuss their desires for their ceremony, and if they wish, choose an auspicious date for the wedding. This service also includes 2 phone calls (each 45 minutes) to determine vows and the tone of wedding, attendance at rehearsal, and officiating at the wedding, including signing the marriage license.
Fees begin at $1000.
An optional service available with weddings is a synastry reading, which is a combined chart reading for the couple. Both charts are drawn up, and we explore the harmonies and differences in their charts. This reading is done with the couple, either in person or by phone or Skype, and is aimed at deepening their understanding of each other based on their birth charts. Learning to appreciate the harmonies, tensions and differences in their respective charts, can strengthen and help inform the marriage.
Fee: $550
Bridal Showers: Fees to be determined.