The Daily Planet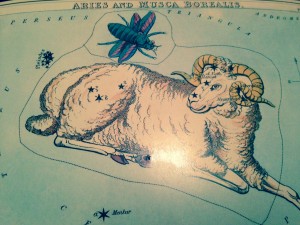 Click here to listen to Kacey on the Radio 02-22-15 Interview Demitra Vassiliadis about  Abraham Lincoln and the Age of Aquarius WHUD-Mixdown
The sun entered Aries March 20th, the vernal Equinox. Spring begins this year with the New Moon at the last degree of Pisces. We are asked to be spiritual, peaceful yet active warriors. We are inspired to be visionaries, as we dream up a new world based on the sacredness of humanity and all life forms…..
You can hear HEAVEN TO EARTH ASTROLOGY weekdays at 6:45 AM
Tune in to Mike and Kacey in the Morning 5:30 – 10 am Weekdays
100.7 WHUD www.whud.com serving Westchester and The Hudson Valley…
SATURDAY MARCH 28TH: The Moon is in maternal Cancer all day encouraging us to nurture ourselves, our homes and our families. Glide into slow gear. Recharge your battery. Spend time near water. Find peace and comfort. The moon goes void at 9:58 PM EDT.
ARIES: The Sun and a major planetary line up are in your sign today giving you new insight and massive energy to create the life you have always wanted to lead. The moon is meandering through your home sector today, encouraging you to deploy your new energy on the home front. Make the changes you want to make, then get some rest.
TAURUS: Make this a family weekend. Create a safe environment in which everyone feels nurtured, including you. Reflect on and explore new approaches to child rearing. There is a major line up in your spiritual sector making this a great month to explore any practice that connects you to spirit.
GEMINI: The moon is in your house of self esteem today reminding you that self respect begins at home. This weekend treating yourself with kindness and respect creates a deep sense of being lovable and worthy. Spend money on what will truly nurture you.
CANCER: Make this a day to restore and reboot. Putter around the house or garden delighting in little tasks and stopping for many rests. Go to the beach, or a lake and do large amounts of nothing. Today less is more. Let yourself be nurtured. Let yourself be.
LEO: You are called to your inner temple today, which looks a lot like the beach. Connect with nature. Connect with stillness. As you quiet your mind notice your feelings. Today the intuitive feminine part of your mind has a message for you. Be still and listen.
VIRGO: It's a lovely day to connect with friends and simply go with the flow. Make loose plans that can be adjusted according to how the day unfolds. This is also a good day to contemplate your social connections and how friends and associates can help make your dreams come true.
LIBRA: Make this day a career vision quest. Begin the day with silent meditation about your public role in the world. As you move through the day keep asking for signs and visions that will lead you to your right work. The Universe has a plan for you. Today use all your powers to align with it.
SCORPIO: Feed your mind nourishing food today. Read and listen to ideas and philosophies that uplift, inform and illuminate you. Feed your soul nourishing activities. Try meditation, yoga or charitable activities. It is a day to mother yourself. Be receptive. Recharge your battery.
SAGITTARIUS:  Pull in to your home and explore your deep feelings today. Find a safe person and share how you are really feeling. We all have intense feelings. Stuffing them never works. Today write them or speak them. The point is to release them.
CAPRICORN: The moon is in your partnership sector making this a great day to have a relaxed easy breezy day with your partner. Create some clarity around chores, fun, social plans and the overall balance of the partnership. What needs to be done to nurture the relationship.
AQUARIUS: Use the day to restore your body and environment. Today maintenance takes care of you. Sock the fridge with healthy nutritious food. Do some kind of exercise. It's a great day to do a little spring cleaning. Try a one day dietary cleanse. Contemplate work that nurtures your soul.
PISCES: It's a lovely day to contemplate and mull over your creativity. What has been working on this front? What most delights your soul? Do more of it. Think about how your creativity can be nurturing to others, while still taking care of you. Follow your creative bliss.
FRIDAY MARCH 27TH: The growing Moon is in Cancer, its own sign today, reminding us to protect the vulnerable among us. Today connect with the Universal Mother. Go outdoors, spend time near water, feel your feelings.
ARIES: It's a lovely day to take a mental break.  Your mind has been really active the past few days. Today, check in with your feelings. You will be moving ahead by leaps and bounds this month, but today take it easy. Sometimes a strategic pause is just what's needed before the next volley.
TAURUS: Be a nurturing and soulful communicator today. By appealing to people's softer side, you can have a great impact in the world. Today you both give and receive support as you connect with your own and other peoples feelings. How can you bring compassion to the workplace today.
GEMINI: Check in with your feelings about finances today. If you own property, today is a good day to focus on real estate issues. The deeper matter today, has to do with self esteem. What actions can you take fiscally that demonstrate your deepening self worth. This could mean raising your rate, stocking up on really nutritious groceries, or saying no to abusive clients.
CANCER: The moon is sashaying through your sign today encouraging us all to adopt a slow gentle approach to life. Your sign is said to have been built for comfort not for speed. Make yourself cozy today. There is a major focus in your career sector this month, but today easy does it.
LEO: As the weekend approaches pull in and retreat. Connect to the Source in the form of bodies of water. You are the artist of the zodiac, and today the Muse is whispering in your ear. Be still and listen as plot points are revealed and inspiration finds you.
VIRGO: Reach out to warm and nurturing friends today. Make plans to share a yummy meal. There is a lot going on for you emotionally these days. Today unburden yourself to safe buddies who have your best interest at heart.
LIBRA: Today you are called upon to be the maternal consciousness at work. Bring a matriarchal approach to your career, Focus on being a voice for children, plants and animals. Create a safe and nurturing environment at work. Shine like the slivery, luminous moon.
SCORPIO: There is a major planetary line up in your work sector this month. You have the energy of a supernova on steroids. Today avoid burn out by taking some down time and following your mental and philosophical bliss. Do a little reading, a little exploring of ideas, a little resting.
SAGITTARIUS: It is a great day to peer beneath the surface of all joint financial deals. Examine budgets and contracts. Explore tax implications on profit. Feel into how you would most like to share resources with the family, and business partners. Today trust your gut on all fiscal matters.
CAPRICORN: The moon has sauntered into your house of partnership, inspiring you to do the same. Make plans with your partner. If you are single make social plans and enjoy the nurturing connections to friends and new acquaintances.
AQUARIUS:  Begin your day with health and fitness routines. Focus on really healthy nutrition. End the work week by establishing order in all your affairs. It's a great day to organize files and archives. It's also a great day to nurture work relationships.
PISCES: As the weekend approaches, the moon enters your house of self expression. Explore art forms that make your soul fulfilled. Some days you are radiant like the Sun. Today you are radiant like the Moon, shining soulful, nurturing light on all who see and hear you.