The Daily Planet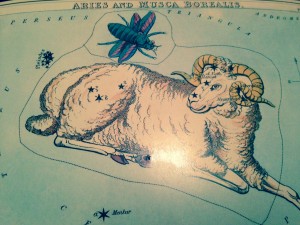 The Sun entered Aries on March 2oth the vernal Equinox, beginning the spring season and inspiring us to take action to achieve our desires. This year the Sun's entry into Aries is more reflective than usual as he joins forces with lovely Venus moving retrograde, inspiring us to reflect on all that we truly love, beginning with ourselves. It's a great month to repair our connection to ourselves and all that we truly value. Mercury and Uranus are also cruising through Aries, inspiring brilliant and innovative thinking. Mars, the ruler of Aries is cruising through constructive Taurus, inspiring slow, steady, fertile productive action this month. The Sun will leave Aries on April 19, when he enters earthy sensual Taurus.
THE DAILY PLANET ~ SATURDAY MARCH 25TH: Grandmother Moon goes void in Aquarius in the wee hours at 1:56 AM EDT till bright and early at 6:06 AM EDT when she wades into the visionary waters of Pisces. It's a beautiful day to remember your fundamental Unity with all Life. Feel your soul's connection to the sea and the stars, the forests and the deserts. Spend time in nature today. You are a beloved child of the Universe and harmonious connection to All of it is your birthright. It's a beautiful day for prayer, meditation or any practice that brings you peace and reminds you of your worthiness. As you go through the day delight in your connection to the Sun, the wind, the earth beneath your feet, your ancestors and the vast limitless beauty of Creation. The Divine Artist, also dreamed you up. You are meant to be here….and your gifts and talents are needed. Explore how to use them to further the healing and harmony that our world so desperately needs at this time…Let compassion gently guide your through this lovely day…You are a blessing to this world…Act accordingly.
ARIES: The Sun and lovely Venus enjoy a beautiful close embrace in your sign this morning at  6:17 AM. Wake up and great the dawn with a new reflective love in your heart mighty Aries. Venus, your breathtaking consort is traveling with you this month, inspiring a deep healing of your relationship to yourself and others. Explore a beautiful new level of self acceptance. The Moon is swimming through the mystical waters of your spiritual sector today, inspiring more healing as Divine support holds you in its unconditionally loving embrace.. It's a lovely day to spend near water and unwind.
TAURUS: It's a beautiful day for both your social life and your spiritual life. This morning the radiant Sun and lovely Venus, your ruling planet are embracing in your spiritual sector, inspiring you to seek a Higher Love. Begin your day with meditation on self love and self acceptance. The early morning especially around 6:17 AM EDT looks auspicious for reaching a new level of unconditional love. The gracious Moon is swimming through the visionary waters of your social sector today, inspiring you to do the same. Enjoy sharing music, film and the arts with friends. Be with the people you love.
GEMINI: Even though it's the weekend, your public life is calling, as are your long term goals and career. It's a perfect day to work on a vision map. The gracious Moon is inviting you into the waters of your brilliant imagination, where you can begin to weave the web of all that you would achieve. It's a stellar day to both live your dream and explore dreaming up new possibilities that excite and delight you. It's a great day for projects involving beauty and your social life.
CANCER: The gentle Moon, your ruling planet, is swimming through Pisces today, a sign that you are on very good terms with. Water is your element, soulful Cancer, and today the Moon is enjoying a trip to the vast and beautiful Sea. Join her on an inner journey through the realm of dreams and imagination where all manifestation begins. Join her at the actual beach or some beautiful waterway that ignites your brilliant creative inspiration and inspires all that you long to create to perform.
LEO: It's a beautiful day to surf an inner wave of Grace mighty Leo. The gracious Moon is cruising through your underground channels today, flooding you with a new sense of compassion as she inspires a deep inner vision. It's a wonderful day to express your deepest feelings in works of art, music, dance and poetry. Dive through the waters of your Unconscious and notice the feelings, symbols or songs that occur to you as you explore the depths…where all the growth is….where the pain, and the awakening from pain both reside.
VIRGO: It's a beautiful day to delight in partnership. Whether you are single or partnered, today is a great day to delight in the give and take between you and others. The other can be your Higher Self, the Earth, the Sea, your spouse, your beloved, your business partner, your dear friend…The point is to enjoy giving and receiving. Delight in what you are giving and what you are receiving. Be receptive to the wave of Grace that is gently blessing you today. Allow it to gently wash over you…Receive.
LIBRA: It's a beautiful day for healing and replenishment beautiful Libra. You are one of the signs of the arts, today allow yourself to navigate the day on waves of music, dance and poetry. You are a visionary by trade. Today feed your soul the inspiration needed to refill your visionary cup. Allow dreamy reverie to guide you through the day. If you can get near water to re charge your energy field, so much the better..Rest, dream, relax.
SCORPIO: Your inner artist is calling today mighty Scorpio, Never mind power, the smart money is pursuing fun and joy today. Live as though it's your birthday today. Why wait for joy? Why wait for bliss? The Universe is calling to you always and today your inner child can hear the stirring tune…It's calling you out to play, draw, dance and sing the song that brings your heart great joy…Embrace your inner child and celebrate your life today. See just how much pleasure you can tolerate…
SAGITTARIUS: It's a lovely day on the home front mighty Sagittarius. Pull in to your compassionate nest, and develop the blueprint for your dreams. It's a great day to work on your Vision map. It's a great day to imagine your dream home and dream career. After exploring the larger trajectory of all that you would like to dream up, take 3 tiny actions to make your vision real. Action speaks louder than words. Celebrate taking your actions with plenty of R&R.
CAPRICORN: The gracious Moon is cruising through the oceanic mansions of your mind today, swimming hither and yon, connecting with vast collective currents and cozy private musings. Join her in exploring big brilliant ideas, gorgeous dreams and fantasies, tiny little reveries. Split the day between vision questing and practical action to make your dreams a luminous inspiring reality. Drink in the nectar of inspiration.
AQUARIUS: It's a beautiful day to explore just how to ground your gorgeous vision in reality. A friend of mine recently told me he is only living in the new world he wants to be living in. He gives no energy whatsoever to the reality he wants no part of. Today this is a good idea for you. As Bucky Fullminster once said: You never change things by fighting the existing reality. To change something, build a new model that makes the existing model obsolete." Experiment with this approach to evolution today.
PISCES: The Moon is your traveling companion today powerful Pisces. You are the most sensitive sign of the zodiac, hence your immense strength is often underestimated. In the Taoist system water is the most powerful element. Inherent within your sign is the power to surf a monster wave of consciousness, vision and Bliss. You are the sign that can dial in to the totality of the cosmos. Woo Hoo Mighty Pisces, be the leaping dolphin leading us back home to the Blissful Source….Enjoy that Bliss today.